Welcome to Media Agents
We create and produce product marketing, customer testimonial, employer brand and training videos that drive audience engagement and business growth.
Our clients include many of the world's leading companies including Dell Technologies, NTT DATA, Intel, Microsoft, Amazon Web Services, Siemens, VMware and HPE.
With over 20 years of experience, we have produced more than 500 videos around the world and have won over 150 industry awards for marketing communications videos.
Why Testimonial Videos?
As the leading form of social proof, compelling peer testimonials are the most credible way to promote the benefits of your brand, products or employment at your company. Click the link to the left to see 7 statistics that prove that testimonials and videos deliver significant value.
Portfolio
This fundraising video on behalf of the Fred Hutchinson Cancer Research Center tells the story of a young boy named Zach and his battle with blood cancer. To date, the video's helped raise over $3 million of behalf of cancer research at the Hutch.
Services
We can produce your video from an initial concept all the way through final delivery. But maybe you just need a crew in Cairo?  Or do you have footage that you simply want edited?  We offer services across every aspect of production.
Concept development, storyboarding, scriptwriting
Crew and equipment sourcing, booking, and payment worldwide
Talent casting, payment and releases
Preproduction books, call sheets, NDAs and other coordinating documents
Logistics prep with the film site and personnel
Production insurance
Direct interviews and supporting footage
Direct crew and equipment logistics and schedules
Liaison with location points of contact
Ensure production quality control
Interview transcription
Video editing: story edit through complete picture edit
Graphics animation
Voiceover direction and recording
Music and sound effects production
Audio editing, sweetening and mix
Media encoding for broadcast, web and mobile delivery
Please keep them coming!
This is a really well done video and shows clear customer benefit! We want to see many more videos along these same lines for all of our product families.

I think you all have outdone yourselves!
I REALLY like this video. I am thrilled with the people, the message and the B-Roll. You and your team always seem to read our minds and do great work for us. We appreciate the ongoing partnership!
Wonderful! Thanks!
As always you guys are great and ever so flexible to work with our sliding timeline.

The interviews were fabulous ...
… so I knew we had good content but the video is amazing and I hope it brings some well-deserved recognition!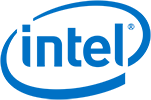 Outstanding!!!!
Great video!! I like it! Please proceed. Let us show the world at SC15! Go Gators!

Fantastic!
I think it looks terrific. Everyone did a great job putting it together and I really like how it turned out.  Thanks your team and the KB team for a job well done!!!

Another outstanding piece ...
… that we'll be proud to show at SC15 and elsewhere. I'll share it with my colleagues right away.

18924 23rd Ave NE
Seattle, WA 98155
USA
Info@mediaagentsinc.com
T  +1 206.880.0890